27″ LG Home & Office | 27MK430H-B | IPS FHD Monitor
$266.00
Description
27″ LG Home & Office | 27MK430H-B | IPS FHD Monitor
Specifications:
Enjoy the incredible detail and clarity of Full HD 1080p resolution and with IPS (In-Plane Switching) technology, response times are shortened, color reproduction is improved, allowing users to view the screen at virtually any angle. D-Sub (VGA), HDMI
Full HD IPS Display
LG IPS panels allow you to enjoy lifelike picture quality with minimal color variation from wide viewing angles. Featuring amazing consistency in color temperature and less change in contrast, LG IPS panels boast excellent image reproduction.
AMD Free Sync™
LG Monitors with AMD Free Sync™* technology reduce the tearing and stuttering that occur between a graphic card's frame rate and a monitor's refresh rate. Thanks to Free Sync™, gaming enthusiasts can experience seamless, fluid movement throughout hi-res, heavy-duty games.
*AMD Free Sync is only available when connected to a display port and used in conjunction with a compatible AMD graphics card.

Dynamic Action Sync
Dynamic Action Sync Mode allows you to see the action as it occurs in real time so that you can react immediately rather than respond after the delay of internal frame processing.

Black Stabilizer
Black Stabilizer Mode brightens dark areas and gives you better visibility in dark scenes. It can sense dark areas and make them brighter to help you find the enemy or game objectives hidden in the dark.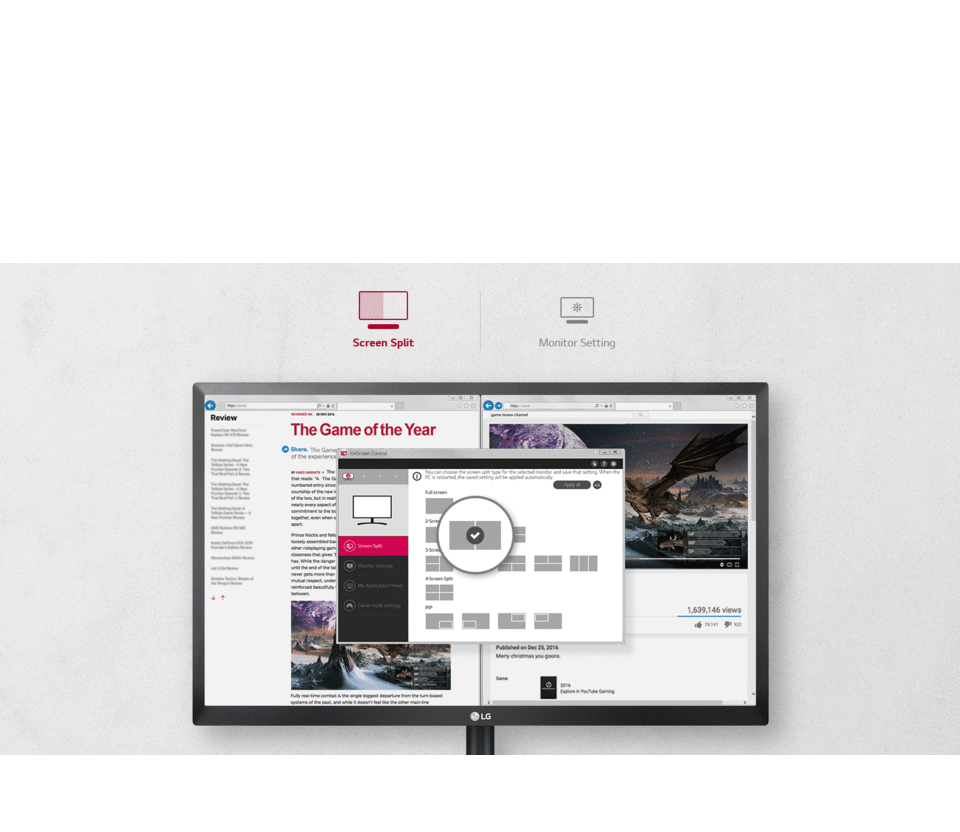 On-screen Control
On-screen Control puts a host of essential monitor settings into a handy window for quick and easy access. Volume, brightness, picture mode presets, Screen Split 2.0, Dual Controller and more can now be adjusted with just a few clicks of the mouse.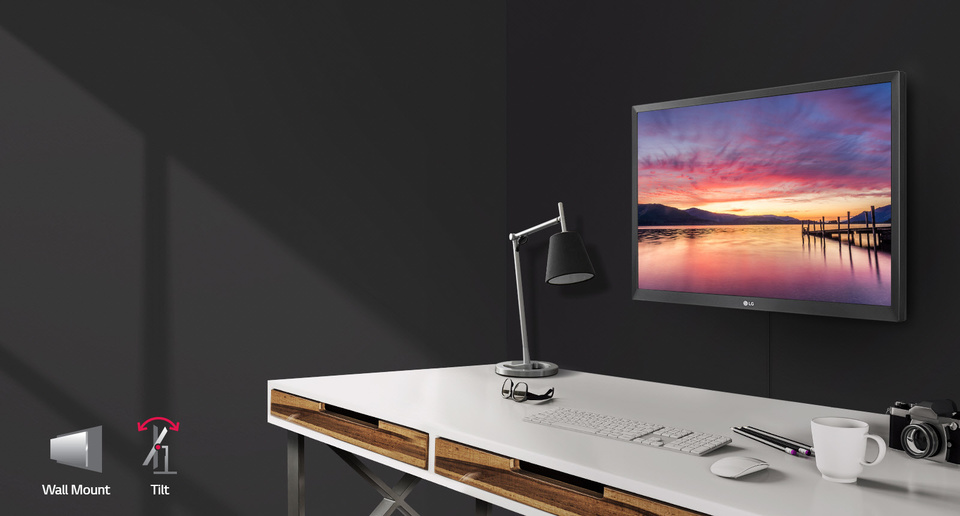 Wall Mountable
This monitor gives you the freedom to take it off the desk and hang it on the wall, helping save desktop space.
Mounting hardware not included.
Manufacturer Warranty: 3 Year